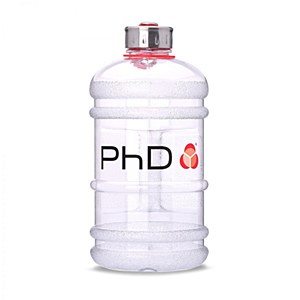 Water Jug
£6.99
PHD Water Jug (2.2 Litre)

Key Benefits:
2.2L capacity
Built in handle
Strong and durable

The PhD 2.2 litre water bottle is the easy and convenient way to reach your daily fluid intake. BPA free and with a leak proof stainless steel screw cap which is attached to the bottle to prevent losses it is the perfect product for your desk or gym bag.
Customer Reviews
This product has not yet been reviewed.
Copyright © Taurus Health & Fitness | Powered by
NITROSELL