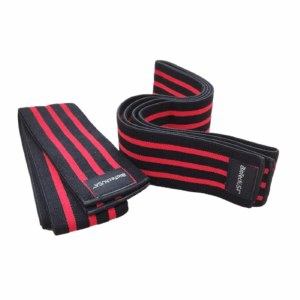 Biotech Knee Wraps
£16.99
If you're into power-lifting or you do heavy squats, dead-lifts etc, then knee straps are a must. If your knees hurt when you squat or dead-lift then it would be very wise to invest in a pair of knee straps today. Knee straps protect your knees, joints and ligaments. You will find you can lift heavier without the danger of injuries.

This knee wrap has super strength, support and toughness. It will Increase your knee support and increase the amount of weight that you can lift! Light to Heavy weight lifting and squatting power!

High-Quality Material
Great for MANY exercises
Design is NEW and TOUGH
Color : Red Black
200cm length Professional Grade
Lift more by increasing your knee support!
Customer Reviews
This product has not yet been reviewed.
Copyright © Taurus Health & Fitness | Powered by
NITROSELL